Winter has finally passed. That means that the sun is out longer, the birds are chirping, and the flowers are blooming. However, with the start of the spring season often comes the discovery of roof damage. Winter can take a toll on your roof, leaving it weaker than before. This, in combination with various threats to your roof that arrive in the spring, means that your roof may now need some extra care.
There are a few roofing problems that you should keep an eye out for this spring. By identifying and promptly addressing any problems with your St. Louis Park roof now, you can preserve its lifespan for many years to come.
Below, you'll find some of the most common problems to impact residential roofing systems in the spring.
Excess Moisture
Trapped moisture is the enemy of a long-lasting roofing system. Leaves, pine needles, and other types of debris may be sitting on your roof. When it rains and hails this spring, that debris will soak up water. As that damp debris sits on your roof, it will start to break down your roofing materials, gradually shortening the lifespan of your roof.
With moisture damage as a big cause of roof problems in the spring, it's a good idea to schedule an inspection with your St. Louis Park roofing company. We'll thoroughly look over your roof to check for moisture damage, as well as other potential issues. This will make it easy for you to schedule roof repairs as needed, before the damage gets any worse.
Curled Shingles
During the winter, with freezing temperatures, it's common for shingles to warp, curl, and split. This type of shingle damage will be evident by looking at the edges of the shingles. While shingle damage may not seem like a pressing issue, it can quickly get worse. So, consider having curled shingles replaced this spring to restore the strength of your St. Louis Park roof.
Flashing Damage
The flashing is the metal (usually steel or aluminum) roofing material used to reinforce specific parts of your roof. Namely, flashing is installed over parts of your roof that are particularly likely to develop leaks, including the seams, chimneys, and skylights.
Although flashing is made to be sturdy, it can get damaged over time. Especially after snowy winters, flashing may be warped, bent, or cracked. This is because the buildup of ice and snow on the flashing can cause moisture to seep beneath the metal, reaching the deeper layers of your roof.
Flashing damage can quickly become a serious issue, given that it heightens your risk for a roof leak. However, it's also a straightforward problem to fix. So, if you suspect that your flashing was damaged this past winter, or if your roof is aging, consider having it checked out by a roofing professional. Having damaged flashing replaced will greatly improve your roof's ability to withstand the coming spring storms.
Leaks
Roof leakage is a problem that no one wants to have to deal with. But, given that spring brings about high amounts of rainfall and hailstorms, the risk of a leak will automatically be higher. If you notice any signs of a roof leak, including water damage inside of your home, be sure to contact your St. Louis roofing professionals ASAP. Having the leak repaired sooner rather than later will minimize the water damage to your home.
Pests
Roof damage can give pests like squirrels, insects, and raccoons the opportunity to enter your home. Given that these critters are more active in the springtime, early spring is a good time to ensure that there aren't any weaknesses in the structure of your roof. These weaknesses may not be visible to the typical homeowner, so contact your roofing team for an inspection.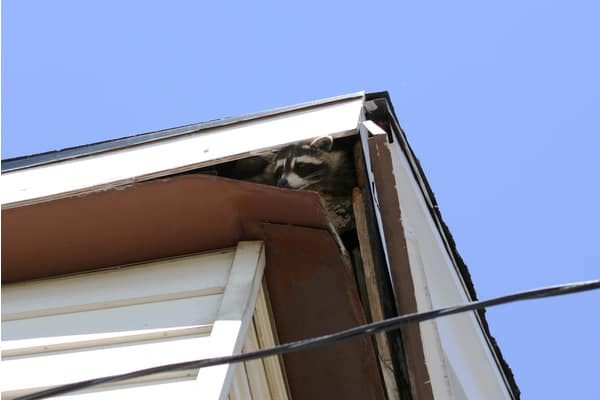 Damaged Sealants
In the winter, fluctuating temperatures can cause your roof's sealants to expand and contract. This process can damage the sealant, potentially creating gaps in the surface of your roof. Simply re-caulking areas of the roof may be effective for this type of roof damage.
For a springtime roof inspection or other St. Louis Park roofing services, contact Midwest Construction today.