A nasty storm just blew through town and dropped some serious hail. You're ok, but your house took a beating! Now you're left to wonder, "What does hail damage look like"? We spoke with one of our factory-certified roofers and got some tips for homeowners like you.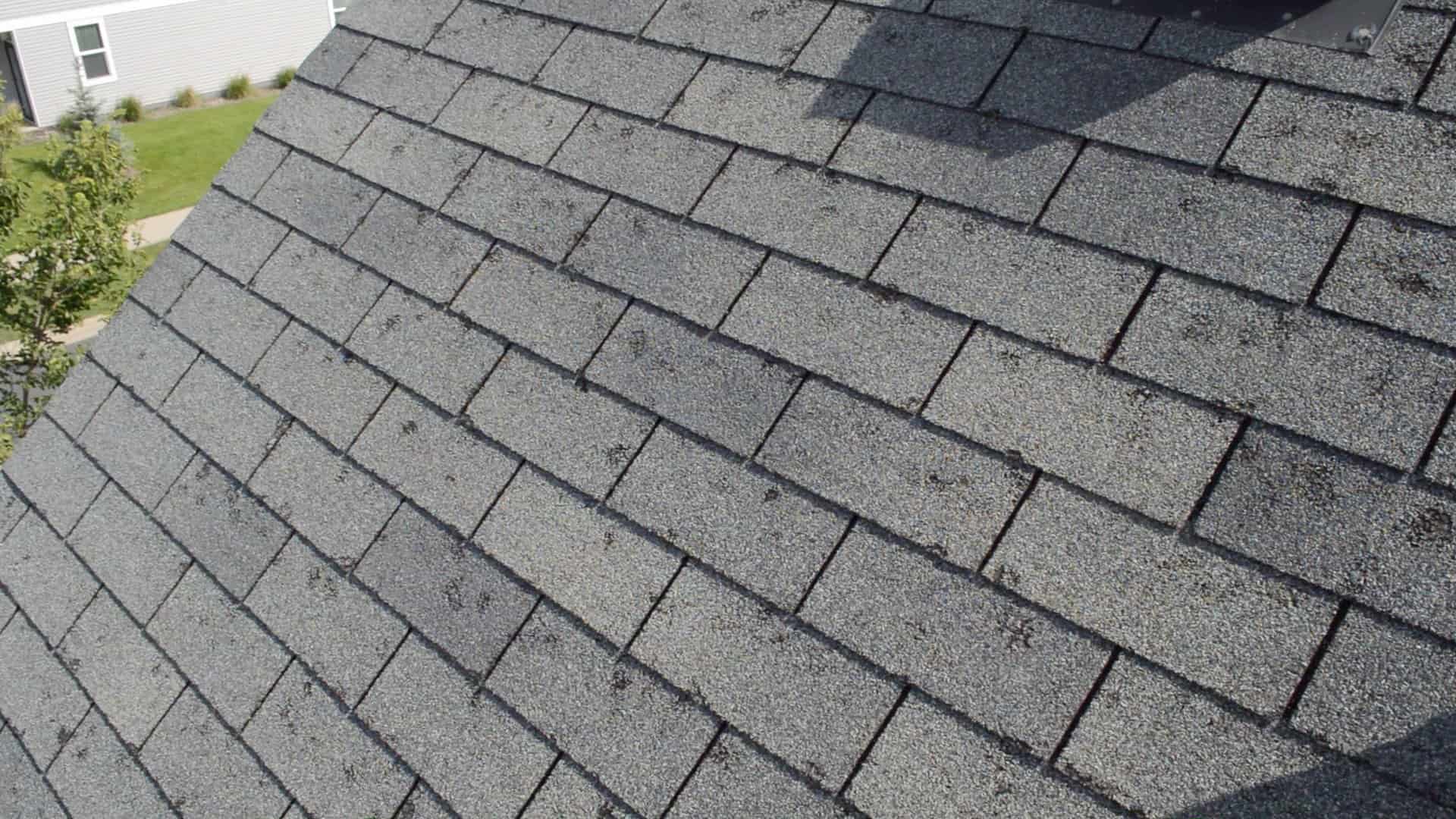 What does hail damage look like on my roof?
The most obvious place to look for hail damage is going to be on your roof. After all, hail comes down from the sky and your roof bears the brunt of its impact. Our friends at AGR Roofing and Construction in Omaha have a lot of experience with hail, and have written a really good piece about the key signs of roof hail damage.
Before you run out to the garage and grab your ladder, we'd like to say that this is best left to the pros. One false step on a roof can be disastrous. That's why our roofers wear safety gear like harnesses and ropes while they are working. Inspections are free. Don't risk it.
Looking for hail damage on your roof can be dangerous and we urge you to call a professional inspector.
Having said that, here is what our inspectors are looking for when they inspect a roof for hail damage.
Broken Shingles
If you're wondering what does hail damage look like on my roof, this is a pretty obvious one. It doesn't matter if you have asphalt shingles, slate, You may even be able to spot the damage from the ground and save yourself the hassle and danger of climbing up onto the roof. If you see one broken shingle there are probably hundreds of less obvious damage points that our factory certified project managers will be able to find during a free roof inspection.tile, or any other material – giant balls of ice falling from thousands of feet up in the sky can and will break shingles!
Bruised Shingles
Missing Shingles
This is another easy way for home owners to tell if they have hail damage to their roofs. Take a couple of minutes and really scan your roof to see if any shingles are missing. It might be a little harder to see than in this video if your shingles are a dark color. You're wondering what does hail damage look like – this is it right here. If you see a missing shingle, you absolutely need a free roof inspection from Midwest Roof & Solar. We'll find any other hidden damage, get you a free estimate, and work with your insurance company to make sure you get what you deserve.
What does hail damage on a roof look like?
So, there you have it. I hope we've helped you learn what does hail damage look like on your roof. You're looking for three main things: broken, missing, or bruised shingles.
Again, we strongly advise you to NOT climb on your roof to perform a self inspection.
Is your roof the only place that can suffer hail damage?
Unfortunately, no. Hail can also damage your siding, gutters, and windows. Fortunately, the pros at Midwest Roof & Solar are trained to spot hail damage no matter where it occurs. Please give us a call or set up an appointment online to schedule your free roof inspection today!