Are you shopping for a roof that will last a long time and save you money on your energy bills? The climate in which you reside is the first aspect to consider.
Roofing products abound on the market today, almost all of which promise to last for decades and withstand the elements. Roof materials, on the other hand, do not hold up as well in various climates or locales.
There isn't a single style of roof that is appropriate for every home or area. In the winter, certain materials can withstand snow, sleet, and ice, but they don't radiate heat well. Others work well in temperate climates but fracture or split in frigid conditions.
Only a few items are designed to operate in all four seasons. However, not all of them can resist extreme conditions, are reasonably priced, or have the same aesthetic appeal.
You must first identify which roofing options are suited for your environment before limiting down your options based on aesthetics, cost, or any other factor.
Here's a summary of six common roofing types, categorized by the conditions in which they perform best.
Four-Season Roofing Options
Three main residential roofing products can be relied on for all-weather performance:
Asphalt Shingles
Let's start with asphalt shingles, which are the most used roofing material in the United States. Asphalt shingles are a weather-resistant roofing choice that may be utilized in nearly any region.
Asphalt shingles may also be made to perform better in a variety of weather conditions.
To alleviate stiffness from the cold, manufacturers will apply moisture-resistant coatings, UV-protective polymers, or rubberize the tiles.
A comfortable, safe, and conservative alternative is asphalt. If you buy a recognized brand and get it professionally installed, it will last a long time.
Metal Roofs
Metal roofs can resist a wide range of weather conditions. This may be the ideal option for you if you live in an area with extreme weather patterns, temperatures, or variations.
Metal roofing is strong, long-lasting, and resistant to the elements, including wind, storms, sleet, hail, snow, and UV radiation.
Snow and ice slide right off of metal roofs, making them popular among homeowners in cold climates. Although metal isn't the most insulating material, extra insulation may be added to these roofs to help keep the house warm in the winter.
Metal roofs are also ideal for hotter regions since they reflect heat naturally. It can boost its warm-weather energy efficiency even further if reflectivity-enhancing coatings are used.
Slate Tiling
Slate is a durable natural stone that may be utilized in a number of conditions. On its own, this stone is excellent in controlling temperature and moisture. It can withstand heat, moisture, sunshine, and harsh winters.
Slate is almost as resistant to metal as granite, but it has more flair and aesthetic appeal. Slate tiling comes in a range of colors and patterns. You are not limited to a certain standardized appearance if this is the roof you prefer.
Slate tiling is not ideal for every property due to its weight. Have a roofing specialist inspect your home's structure if you're interested in this sort of roof.
Cold Weather Roofing Options
There aren't many roofing materials that don't work well in hotter regions. However, in areas where winters are harsh, homeowners may want to choose for a roof that is known for its cold-weather performance.
Cedar Shakes and Shingles
For locations with lengthy, cold winters, cedar roofs are excellent. Cedar is a natural insulator as well as an organic roofing alternative that is both ecologically friendly and long-lasting.
Because cedar is heat resistant, a cedar roof will help keep your home at the right temperature. Cedar roofs retain heat within, keeping homes toasty in the cold. In the summer, they also keep things cooler by preventing excessive heat from entering.
Roofing materials include cedar shingles and shakes. Shingles have a clean, even appearance and are flat, smooth, and even in appearance. Cedar shakes have a rough-hewn appearance with noticeable graining, lending a more rustic look to these roofs. Both materials offer a natural appearance that most asphalt shingles lack.
The fact that cedar takes more upkeep than non-organic roofing materials is one downside.
Roofs for Warm and Hot Climates
Homeowners in warm and hot locations where temperatures do not fall below freezing can only choose roofs with great cooling properties.
Metal is one of them, especially if your roofers add a sun-reflective finish. There are two more roofing options, both of which are best suited to warm climates. Green or living roofs, as well as earth-based roofs, are examples.
Earth-Based Clay, Terra Cotta, or Ceramic Roofs
Apart from straw thatches, earth-based tiles may be the world's oldest roofing material. Clay, terra cotta, and ceramic roofs are still popular.
These roofing materials are fire-resistant, wind-resistant, energy-saving, and long-lasting. Clay tiles from millennia ago can still be seen in archeological ruins.
Clay, terra cotta, and pottery are good for hot regions. When stacked on the roof, these tiles allow appropriate ventilation, which aids in the natural cooling of the home's interior.
When temperatures drop below freezing or when freeze-thaw cycles occur, clay, on the other hand, does not hold up well.
Manufacturers have started using silicone and other materials to make them operate better in colder temperatures. Earth-based roofing tiles, on the other hand, are commonly seen in hotter climates.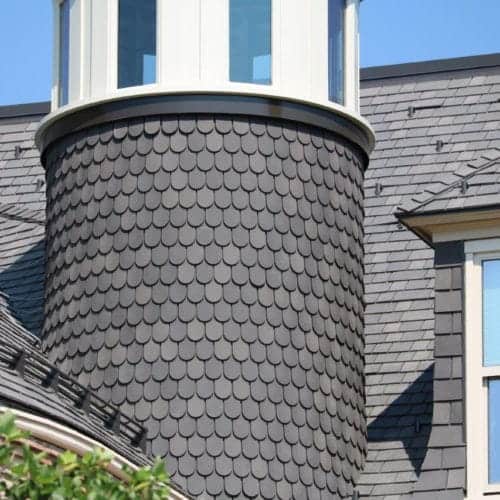 Roofs that are green or living
Do you live somewhere where the weather is always warm? Why not construct one of the most eco-friendly roofs available?
Green roofs save energy while lowering pollution levels in the air, on the ground, and in the water. Living roofs with lush vegetation offer a lot of curb appeal and are a terrific way to start a conversation.
Green roofs can be used in areas when temperatures drop below freezing. This, however, requires a lot more maintenance and may be better suited to non-residential constructions.
New Roof Installations
Do you need help deciding on the finest roof for your house? Midwest Roofing has been building roofs in the surrounding area for over 20 years. There are also product and insurance walkthroughs available. We'll help you choose the ideal roof for your home's design, price, and needs.
Please contact us as soon as possible to begin a conversation.